This is the high-quality 10'x30′ canopy wedding party tent that can be conveniently carried and is perfect for outdoor use.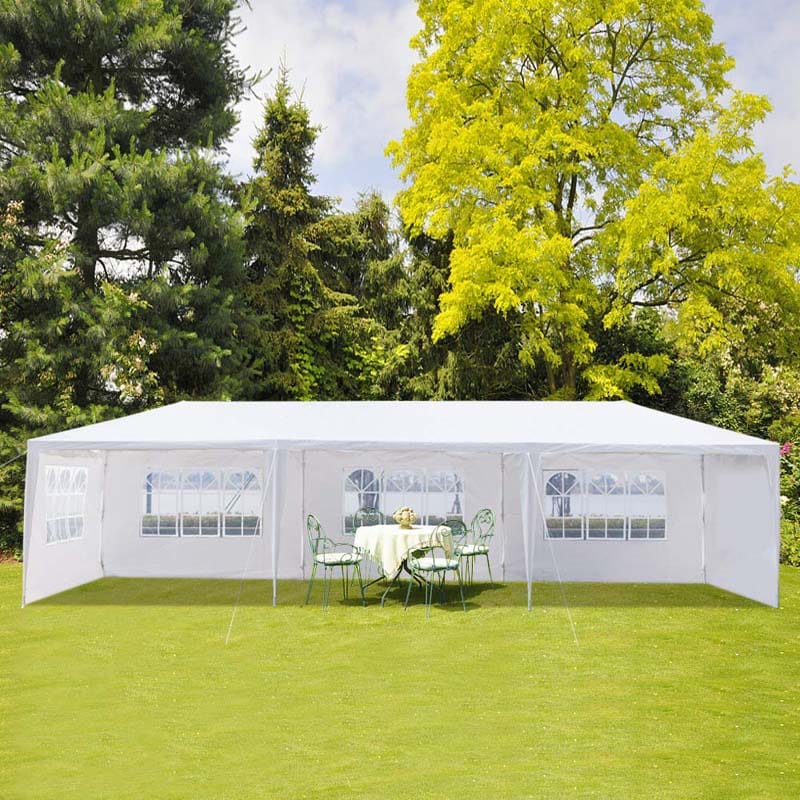 Features
Upgrade Frame Material: The party tent 10'x30′ is made of new high-grade poly PE and powder-coated thicker steel pipe to enhance rust resistance. The thickness of the reinforced steel pipe is 0.45mm, which is thicker and wider than other steel pipes. The top of the canopy uses UPF 50+ UV sunscreen polyethylene material to extend the service life of the wedding tent.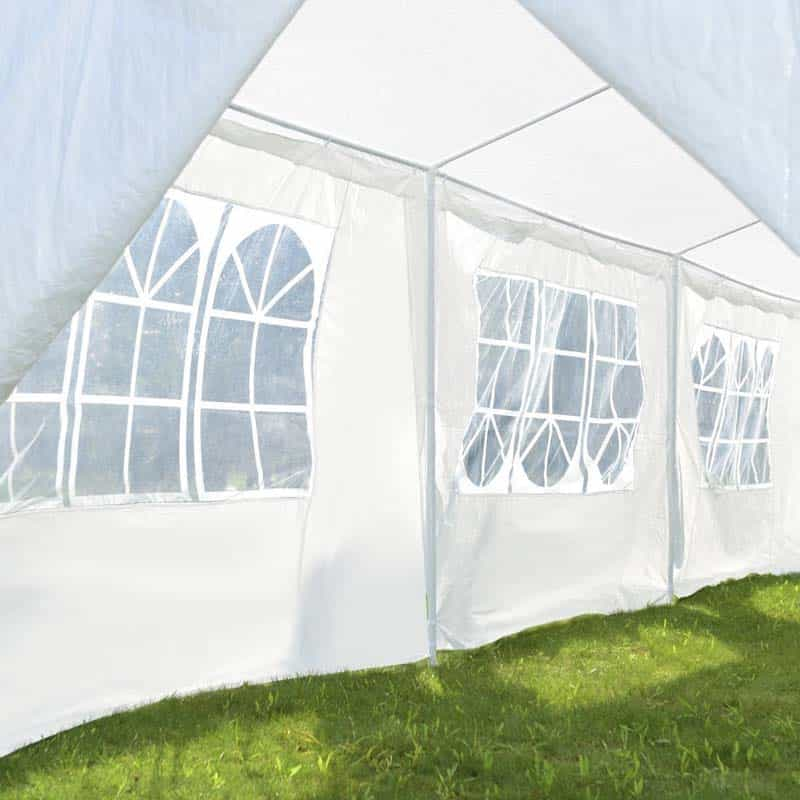 High-Quality Sturdy Design: High-quality sturdy design: Use new material PE connectors instead of second-hand materials, which makes PE connectors more durable and sturdy. The plastic hook and loop strap is more convenient and can better fix the party tent. Eight pegs strengthen the entire frame and make it stronger. 8 movable side walls make you warmer and create a private room for you.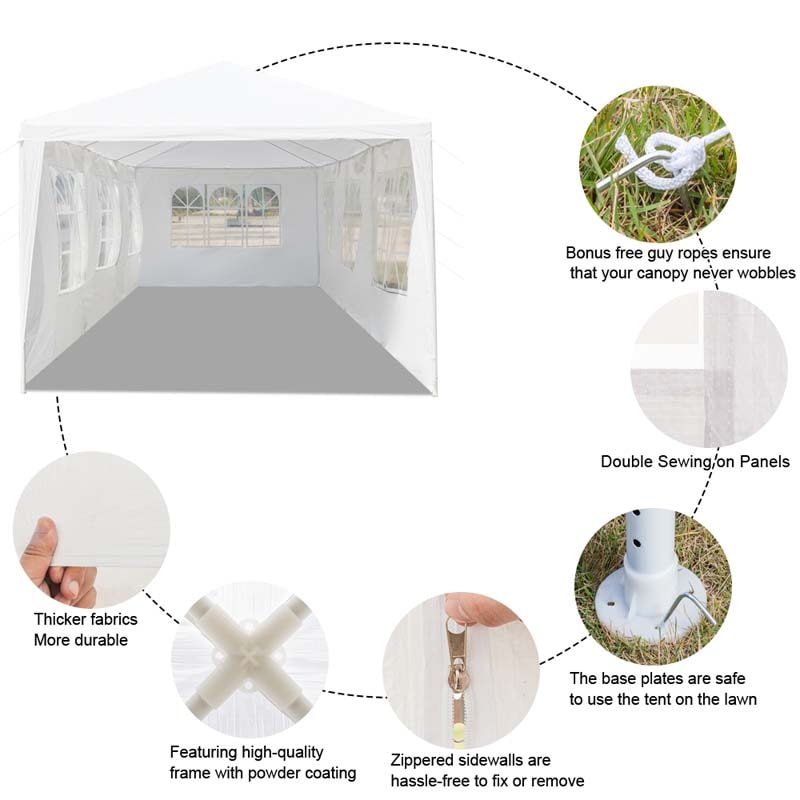 Larger Shade Space:

 The 10-inch x 30-inch canopy can accommodate 36 people for parties. It is ideal for business, terraces, gardens, backyards, camping, picnics, etc. You can sit under the canopy tent, enjoy leisure time, breathe in the fresh air, and admire the beautiful scenery through the transparent windows. You can also put a bed or a sofa in it for rest.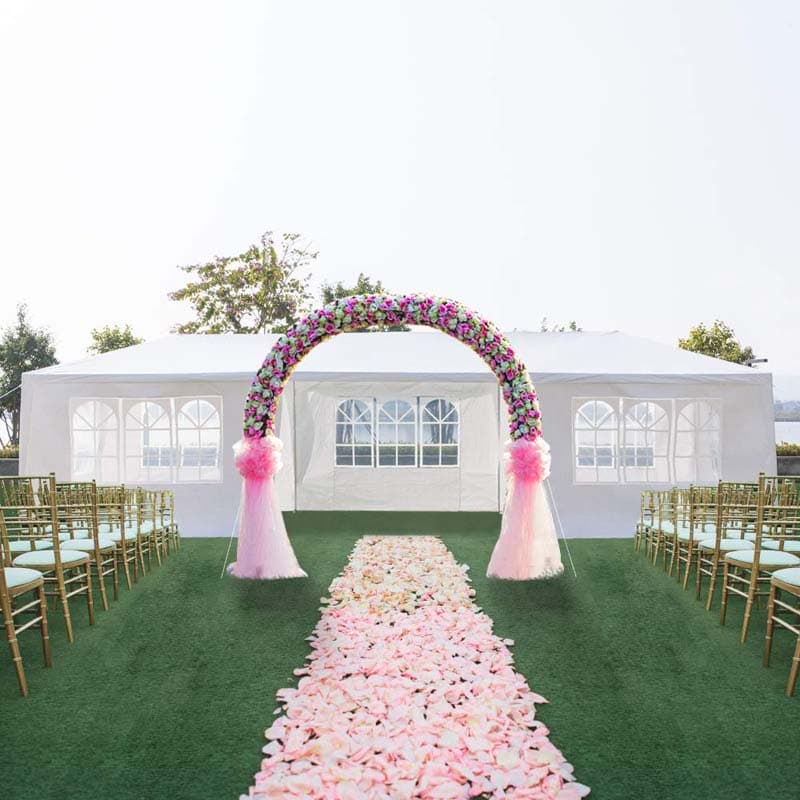 Weather Resistant: The upgraded 10'x30′ outdoor canopy is waterproof, windproof and rainproof. The roof can withstand heavy snow in winter. In summer, the internal temperature is 3-4 degrees lower than the external temperature. Our goal is to provide quality tents that you can rely on for years to come.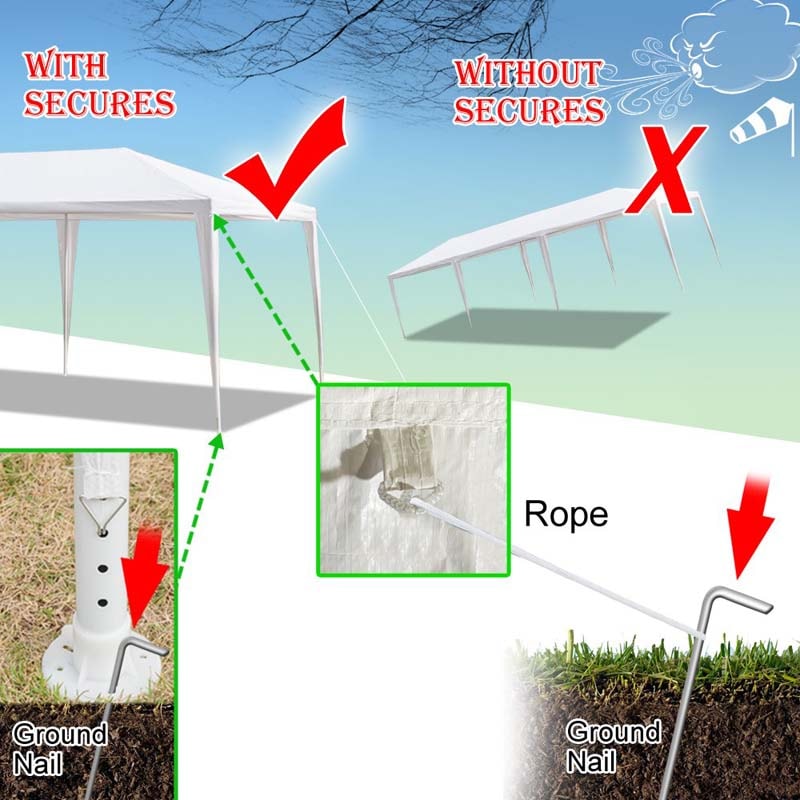 Easy Installing: The package attaches the installing instruction and accessories. Wood outside the package can prevent unnecessary damage to the goods during the express delivery. We suggest you assemble it by at least 4-5 people. Please read the instruction carefully when you prepare to assemble them.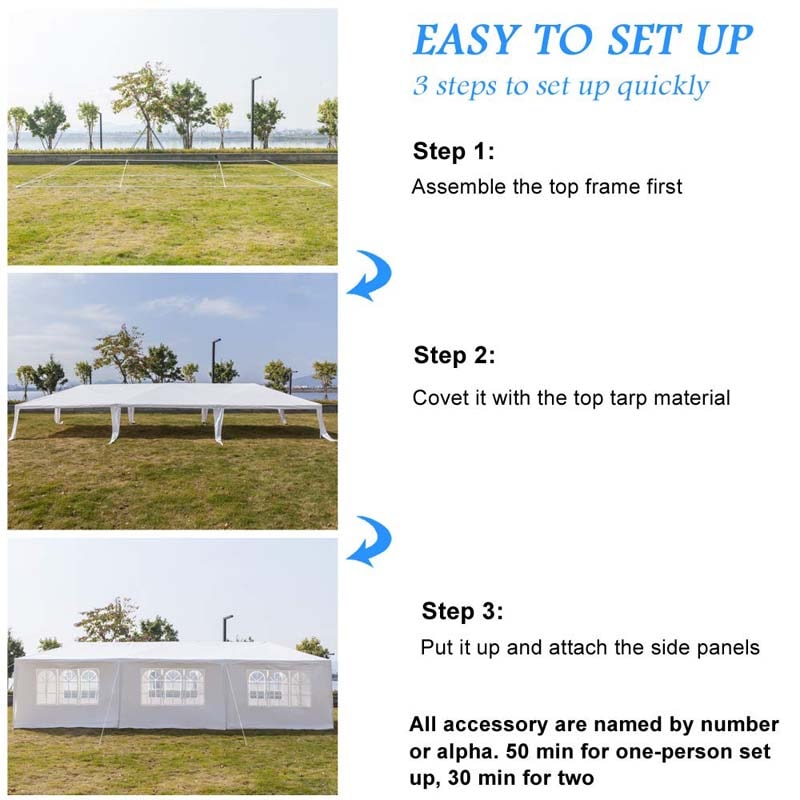 Specifications

Color: White
Weight: 47.5 lbs
Sidewalls: 90 g Polyethylene, waterproof
Frame: White powder-coated steel with PE joint fittings
Number of Wall Cover: 8
Overall Size: 10′ x 30′ x 8.5′ (L x W x H)
Package Includes
1 x Tent
1 x User's Manual